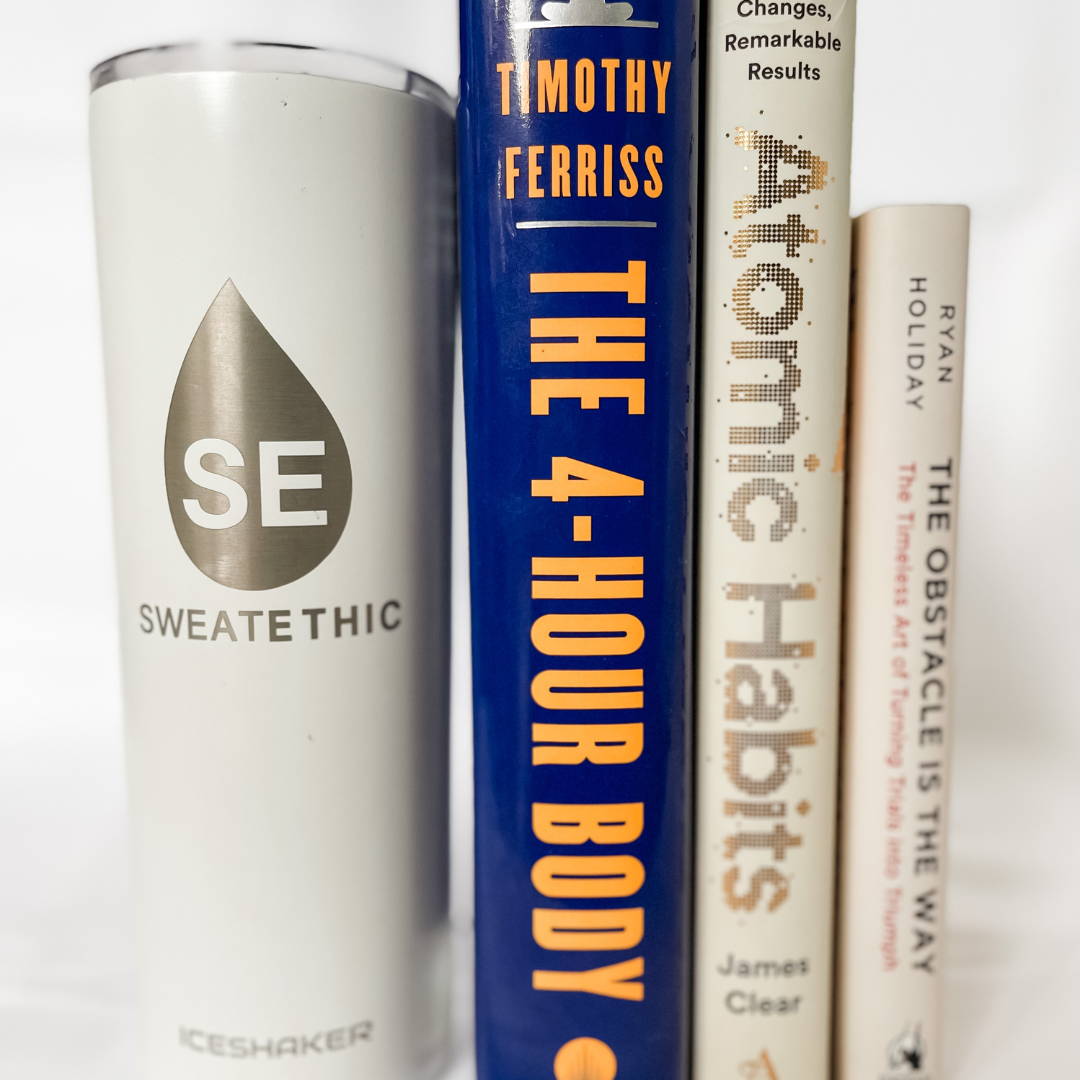 As the old adage goes: knowledge is power. However, knowledge is only the beginning. True life-changing power comes from acting upon the knowledge we gain. This month on the Sweat blog we're taking a dive into three books that can transform your life. Take the knowledge contained within these three books and apply their lessons to your life to see real, powerful results.
1.) The Obstacle is the Way by Ryan Holiday  The lessons contained in this book can be applied to all aspects of one's life, from business and mental health, to relationships and career success. The Obstacle is the Way draws upon ancient wisdom and applies it to modern problems that we all face. Reframing our "obstacles" into opportunities for growth is really what life is all about.
2.) Atomic Habits by James Clear  This book has quickly become an instant classic in the world of self-help books. But as is rarely the case, it not only lives up to the hype - it blows it away. If you are looking to establish any type of good habit or eliminate bad ones, this book is a must-read. Clear provides not only a framework of how habits are formed, but actionable, step-by-step instructions for improving your life through the creation of new, life-giving habits.
3.) The 4-Hour Body by Tim Ferriss  The follow-up to Tim's generation-defining The 4-Hour Work Week, the 4-Hour Body covers so many topics related to performance, health, wellness, diet, etc. it is really like a real-world choose your own adventure. This book includes incredible insights and research from world-class performers. Tim then distills it down into easy to apply, real-world actions that you can use such as his excellent diet advice called "the slow-carb" diet.
---