OUR MISSION
The Sweat Ethic® mission is to create a community that inspires others to achieve the best version of themselves by focusing on a healthy, balanced lifestyle.  Everyone's wellness journey is unique, with various challenges and obstacles. It is the goal of Sweat Ethic to help make your journey to a healthier life a little less difficult and keep you on track to becoming your best self.
QUALITY 1st
Each product developed at Sweat Ethic® revolves around one core theme…quality first. From flavoring and ingredient selection to quality assurance we make sure product quality is the primary focus. All Sweat Ethic® products are manufactured in GMP certified facilities that have been approved by the FDA. We also third party test each product to maintain quality and consistency throughout our entire line.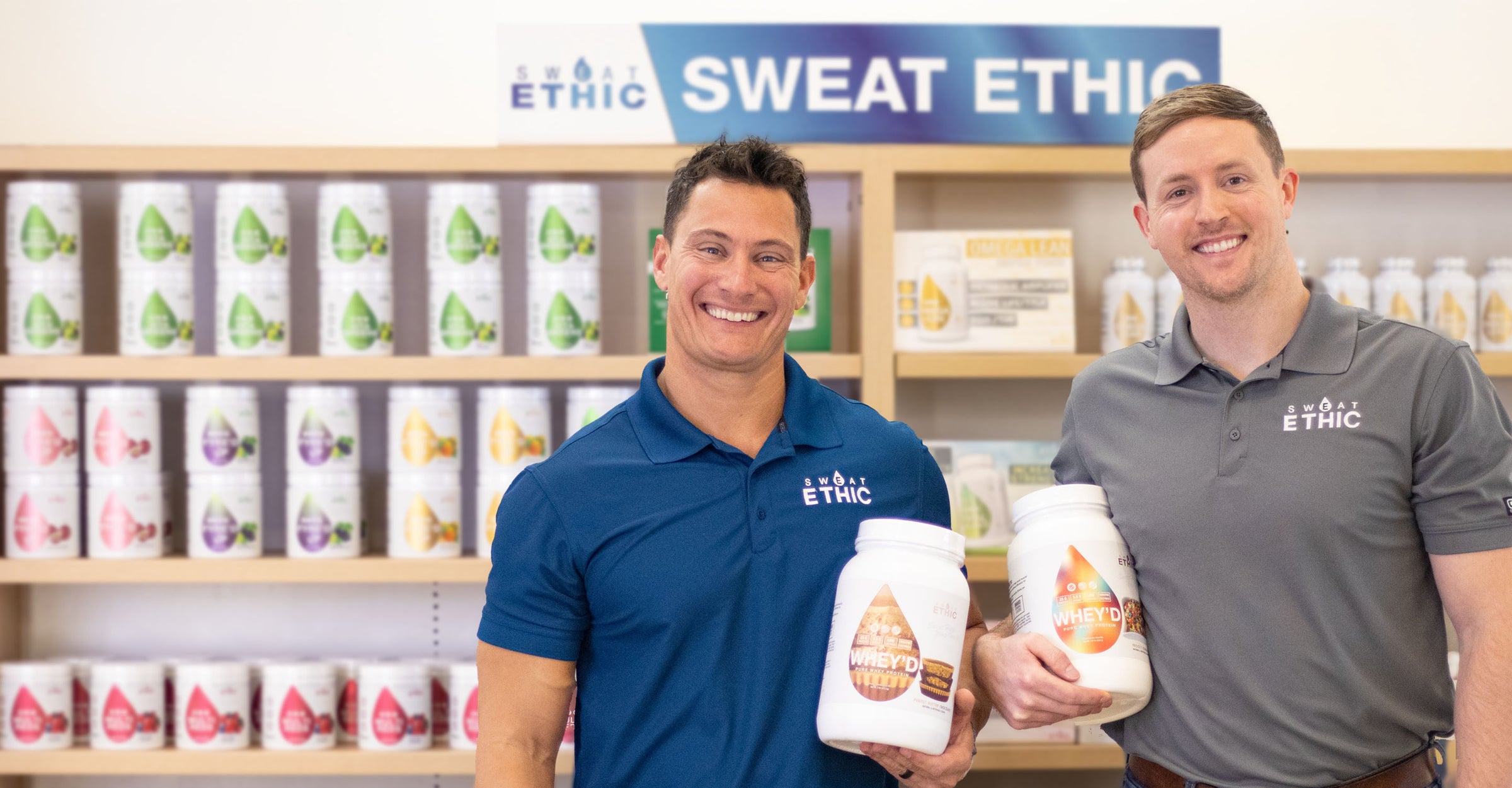 OUR FOUNDERS
Brent Christensen and Eric Knobbe
Founders, Brent Christensen and Eric Knobbe, started Sweat Ethic® in 2019. Both Brent & Eric have worked and owned supplement retail stores for well over a decade. During this time, they had the pleasure of getting to know so many great people and help them on their health and wellness journeys. By listening to customers and building trust with each individual they realized that many people's needs were not being met. There was a need for a brand that customers could trust. Trust in the quality, trust in the flavors, and trust in the mission. That is when they decided it was time to develop not just a brand, but a community.